On Curating Experience - The Aesthetics of Work, Indoor Cycling Lesson and CX Business Class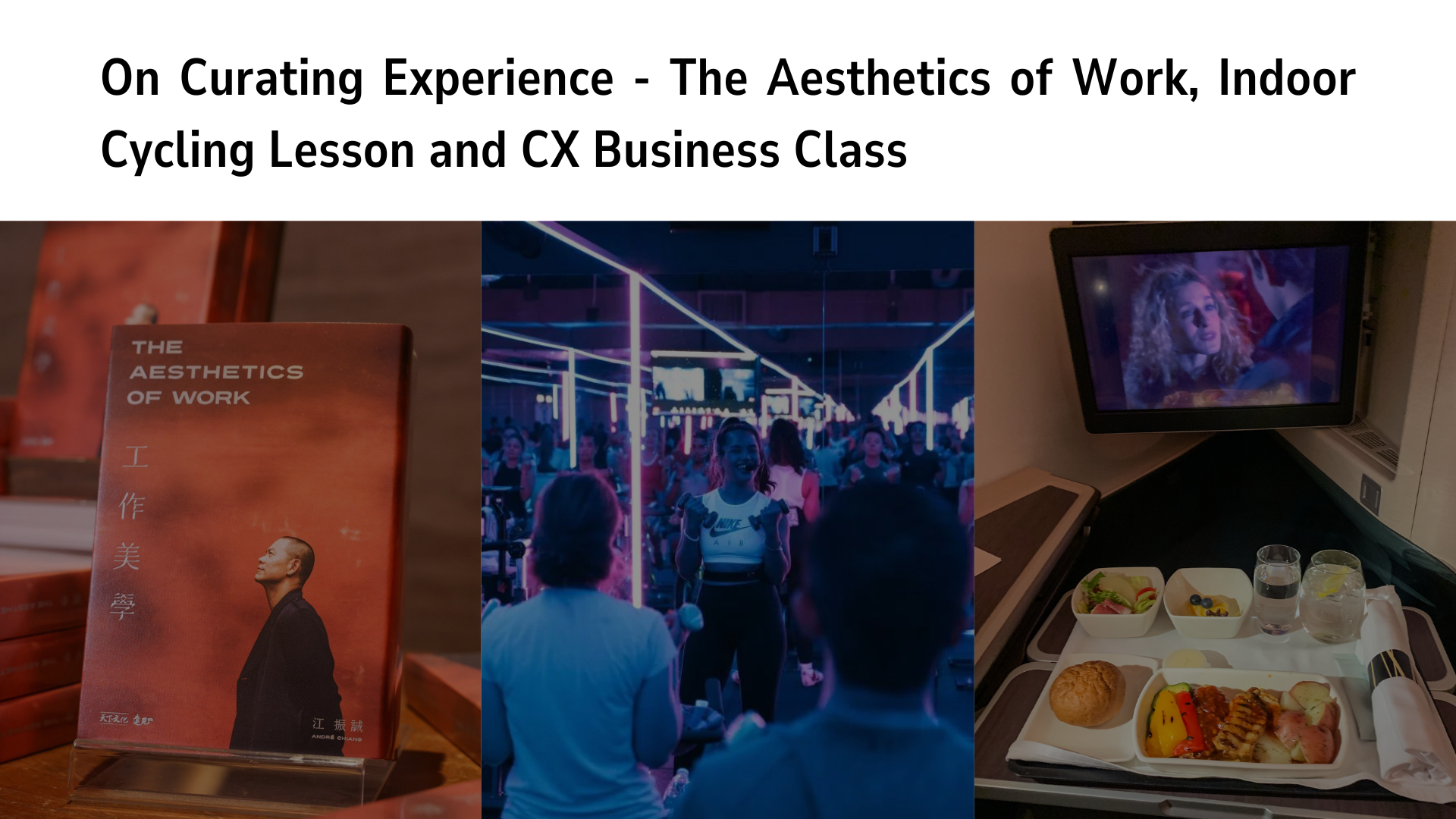 What is the similarity between a hostel, a spin class (indoor cycling lesson), and a business class flight? They all provide environments and situations to curate guest experience.
I enjoy observing the service and hospitality industry when I travel. Sometimes, the little details truly matter and demonstrate the thought put into the service. Below are some of my observations, notes, and thoughts during my recent trip to Singapore, Taiwan and Kuala Lumpur:
Insights and Quotes from a book written by Andre Chiang 江振誠
Indoor Cycling Studio - A Multi-Sensory Exercise Experience
Observations on Cathay Business Class - Creating a Human Touch
---
Thought and Notes on The Aesthetics of Work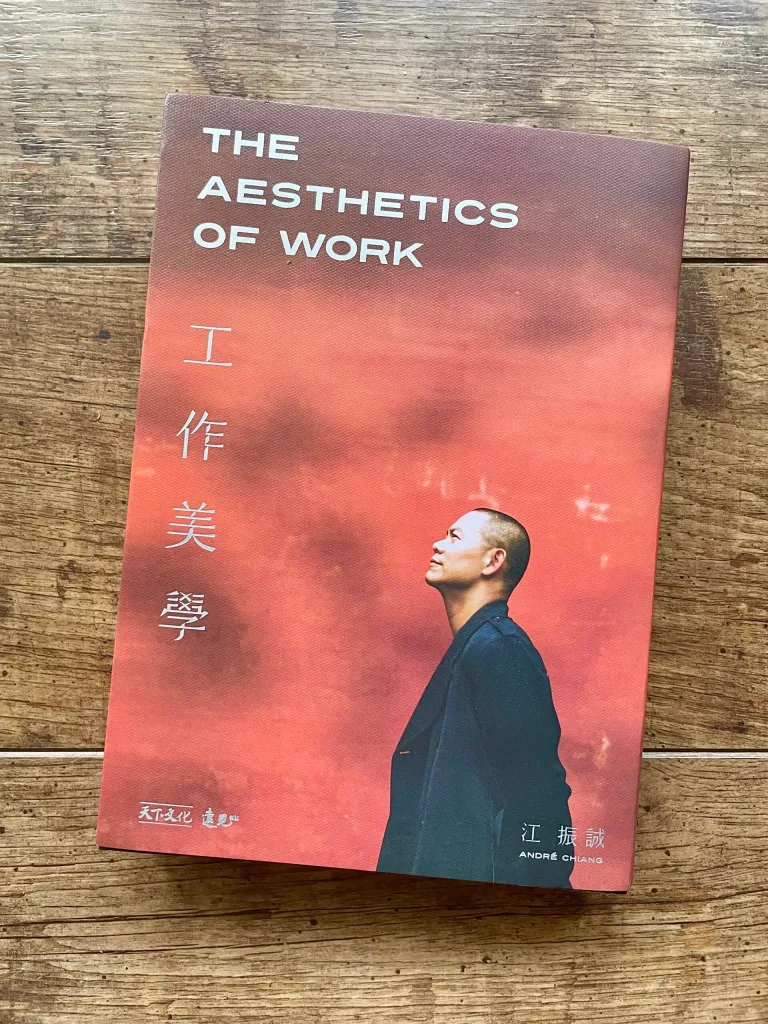 This book is written by one of the famous chefs in Taiwan, Andre Chiang. While you might initially assume that it's solely about cooking and the restaurant industry, the principles he shares within the book, such as leadership, creativity, service, and customer experience, are universal and applicable to everyone. He used his restaurant as a platform to apply these principles.
After reading his book, I believe what he has accomplished goes far beyond being a chef and a restaurant owner. He is a curator (策展人) of an experience, and it happens that the experience unfolds within a restaurant setting.
My favourite quote about value creation
客人體驗的總和  -(付出 + 期待)= 價值
如果讓$10的馬鈴薯變成$100的價值,那就是身為廚師的價值
奢華並不是來自於食材,而是你的手藝,你的愛,以及你的感情
唯有店家提供的服務內容,能超越消費者實際付出的金額和期待值,才是真正能讓消費者覺得有價值, 值得向人推廣,一再回訪的店
真正的奢華來自體貼與用心,重要的是我們在用餐當下感受的體驗
"Do things with intention" 很重要, 你做每一件事時,用心可以讓每一個小細節意義非凡
All of his thoughts resonate with me greatly when I read, especially since I read this book at the end of my trip. It reminds me of all the restaurants, hostels, apartments, and hotels I visited during my journey.
My favourite accommodation on the trip wasn't a hotel or Airbnb apartment; it was a hostel in Taiwan. Despite spending very little on the hostel and not having high expectations, the experience they provided was amazing and resulted in great value for me as a customer.
They offered clean rooms and washrooms, already meeting the criteria for a good hostel. However, what truly stood out was the hospitality and thoughtfulness of the staff.
I could feel it when I checked in and engaged in a conversation with them; they genuinely cared about my trip and how I felt about the hostel. They inquired about the number of days I planned to stay, offered recommendations, and even escorted me upstairs to show me my room (or, I should say, my bunk bed) while explaining how to use the room's facilities. This level of hospitality was reminiscent of my stay at the St. Regis a couple of years ago.
The next time I visit Taipei, I will unquestionably choose to stay at their hostel again.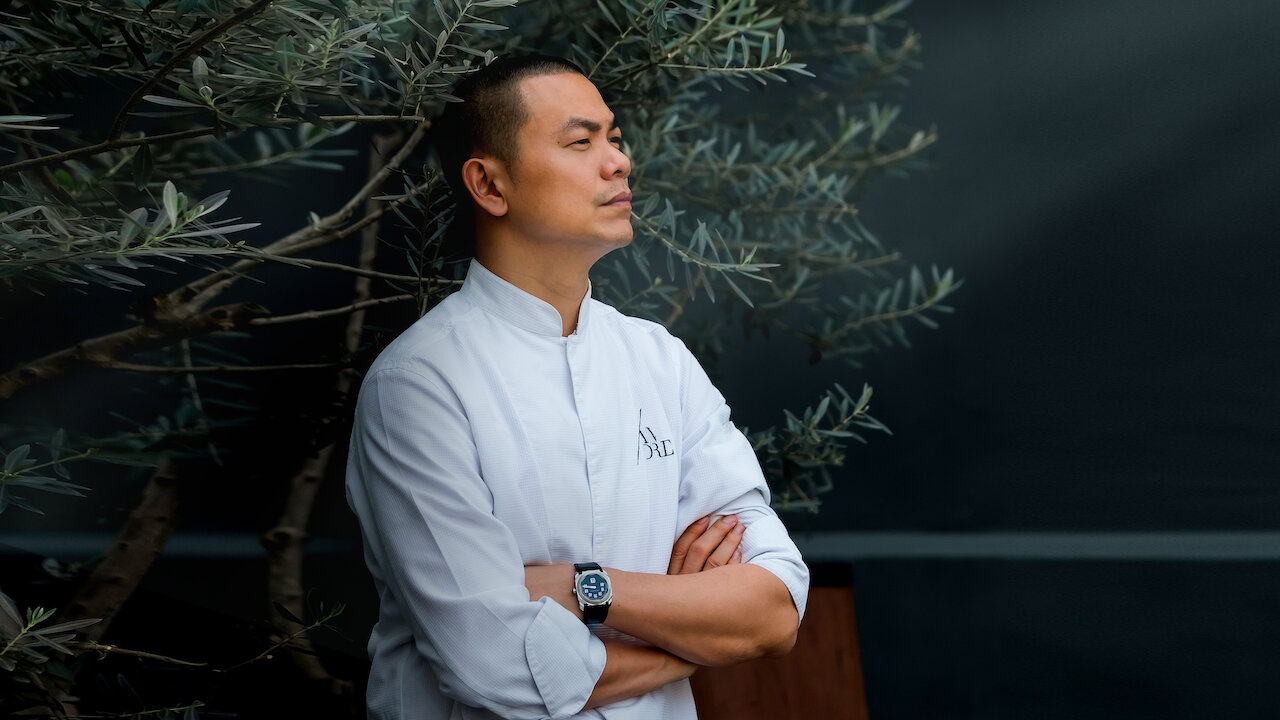 ---
Indoor Cycling Studio - Multi-Sensory experience for exercise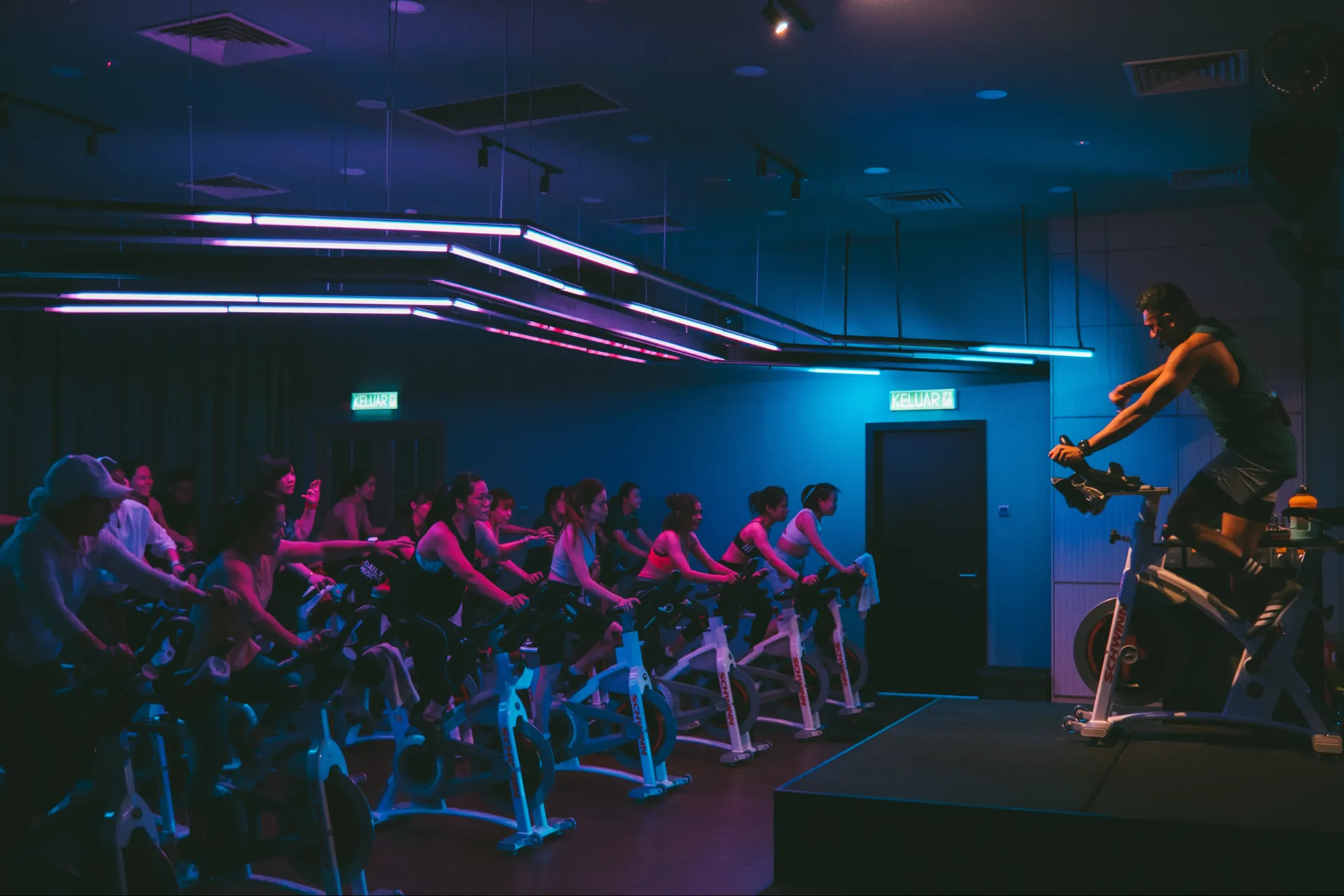 During my time in Kuala Lumpur, I participated in a spin class that left a lasting impression on me. The lesson and atmosphere are thoughtful, with a focus on engaging all the senses of the participants.
For those unfamiliar with spin classes, they are workouts that involve riding stationary bikes while following the instructor's movements to EDM music and strobe lighting.  The instructors will also motivate and push you to burn more calories.
This experience reminds me again of the importance of curating a multi-sensory experience when organizing events or gatherings.
For instance, enhancing the ambience with music and lighting, and providing both visible and invisible cues to assist participants in entering the mood of the gathering.
It doesn't have to be excessively serious; the underlying intention is more important. Ensuring everyone is relaxed and having a casual vibe during the meetup can also be a fantastic outcome.
This all echoes back to a quote from the book
💡
"Do things with intention" 很重要, 你做每一件事時,用心可以讓每一個小細節意義非凡
---
Observation - Creating human touch in business class
I experienced my first time flying business class from Taipei to Hong Kong. Of course, the food, drink, and seats are different, but what surprised me was the human touch during the flight.
Engaging through contextual cues
Before departure, I approached a flight attendant to assist with refilling my water bottle. Surprisingly, during the flight, they checked in on me, specifically asking if I got my water bottle back or not. I know this sounds a little bit pointless, but it just makes you feel they care about you.
Recommend rather than saying no
I asked if I could use the washroom when the seat belt sign was on, rather than saying no. They recommend me not to, and if needed need to be careful when waking. This gives you the right to make the decision and makes you feel you are in control.
I believe they also have more ways to create a human touch in biz class, look forward to my next flight.