Why Growth Marketing is Like Investment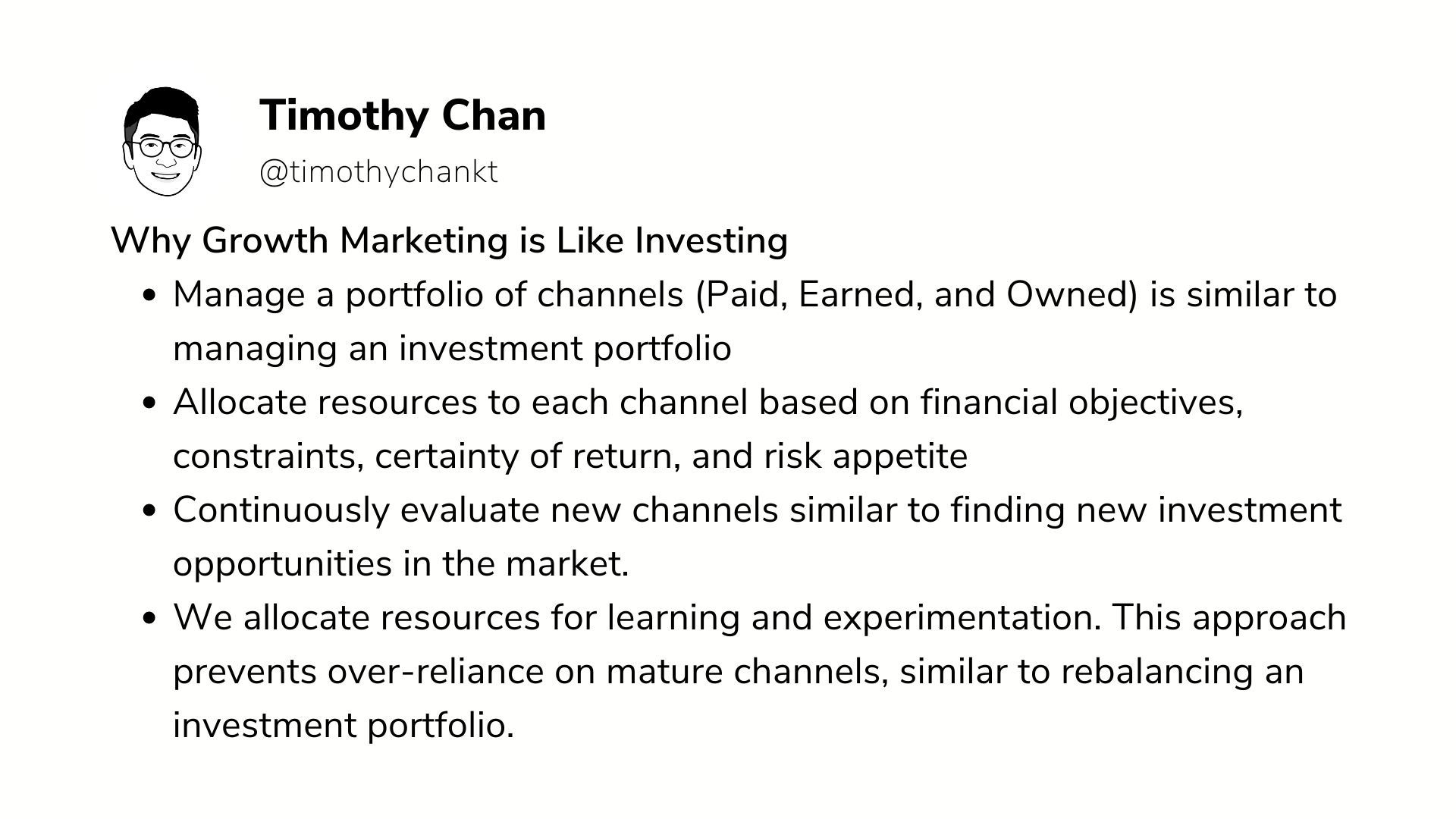 Recently, I have been reflecting on my journey and realised how growth marketing is similar to investing.

As a growth marketer, we manage a portfolio of channels (Paid, Earned, and Owned), not just a single channel like Facebook Ads or Google Ads. Similar to managing an investment portfolio, we avoid putting all our resources into one asset class.
We allocate resources (time, money, human) to each channel based on financial objectives (e.g. growth at all costs to achieve network effect / positive ROI on each channel..), constraints, certainty of return, and risk appetite. This strategic allocation resembles how investors diversify their assets across different stocks, fixed income, and cash to achieve sustainable growth and adapt to market changes.
We continuously evaluate new channels, considering attributes like Scale, Customer Intent, Effort, Impact timeline, Risk Level, and Long Term Upside. This evaluation process is akin to finding new investment opportunities in the market.
When a channel aligns with our strategy, we allocate resources for learning and experimentation. This approach not only helps us improve our marketing efforts but also prevents over-reliance on mature channels, similar to rebalancing an investment portfolio.