Second Curve of Your Life


Hi friend,
Last week, a colleague of mine shared a concept with me about business strategy - the second curve. After the sharing, I thought it might also be applicable to our life.
What is second curve?
A concept published by Charles Handy - author/philosopher specialising in organisational behaviour and management. In this theory
An organisation must encourage change when business is good and motivation is high rather than in a decline stage when desperation and complacency might influence decision-making.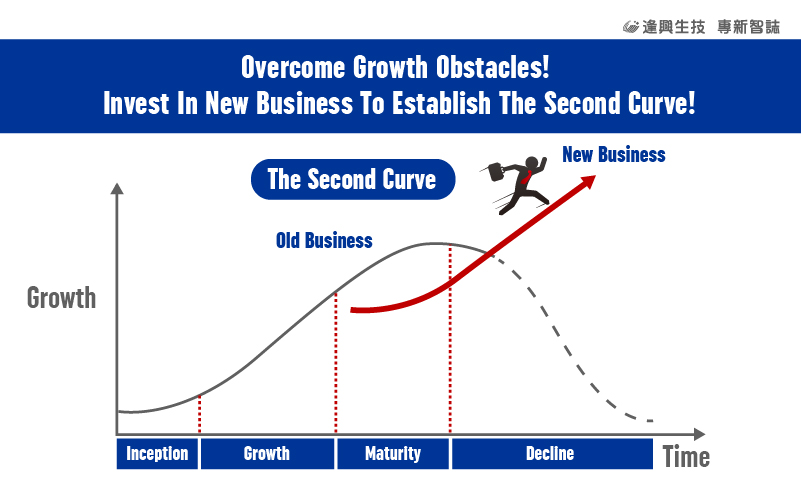 Every business can be separated into four stages for its maturity: inception, growth, maturity and decline.
Before the 'first' business curve enters a decline stage, there should be a new strategy/product/ways of monetisation for the company and business. The transition period might be challenging, and questions will occur. But if the organisation continue to follow the old path (食老本), it will eventually fall.
Example of second curve in business
Apple expands their product line from smartphones to wearable devices, accessories and soon to subscription services.
iPhone →Apple Watch, Airpod, iPad → Apple Subscription (Fitness +, Apple Music, Apple TV +)
They continue to add different curves to their business. Even though iPhone unit sales have been declining steadily for five years from 2015 to 2020, Apple still has an array of products to sustain its revenue growth in the future.
How can second curve apply to our life?
We can also apply the same concept in life, always exploring and looking for the second or third curve. Even though we might get lost when exploring, following our curiosity is a fun process, and we will not know what it can bring to us.

Just like I never knew, joining UX course last year could help me become a better digital marketer. And now, I am applying my UX skill in my new digital marketing job, also building a digital marketing and UX community for my friends and connection. It is always an exploring process for me.
In the end, when people ask us, "what do you do". We might not need to use our company name and title to define ourselves.
Question to explore your second, and third curve
What are you good at now?
Is there anything outside your career and knowledge that you are curious to learn more about it?
How can we combine the job you are working on with the thing you are interested in?
I hope you enjoy reading it.
Cheers,
Tim
---
❤️ Interesting Things
🌊 Netflix Series - Break Point created by the team behind F1: Drive to Survive. A Netflix documentary series about a group of tennis players on and off the court as they compete in tournaments around the world. Curious to see how they play their inner game and overcome the enormous pressure from the match.
🎁 Gift - Know Yourself Prompt Card By The School of Life. I bought this card when I was travelling in Singapore. It contains 60 questions to help me better understand myself. Good to have it when having a deep talk with others.
What sort of thing has made you envious recently?
Describe your expectation of how your life will develop around love, career and health.
📚 Book - A Man & His Watch. A book about iconic watches and stories from the men who wore them. I have been interested in watches recently, and this is my first coffee table book about watches. And I guess more will come.
⌚️ Watch - Citizen Tsuyosa Automatic. I bought this watch as a gift for myself. The integrated bracelet and sunburst dial make the watch look expensive even though it only costs HKD 2,000. It seems much more expensive than that.
---
✍️ Quote of the week
When either or both parties are resistant to giving up on some topic, deep historical issues are often at play. It is important that the conversation be given the time and space for these to surface and be explored.
From Connect: Building Exceptional Relationships with Family, Friends, and Colleagues by David Bradford and Carole Robin
Resurface by Readwise